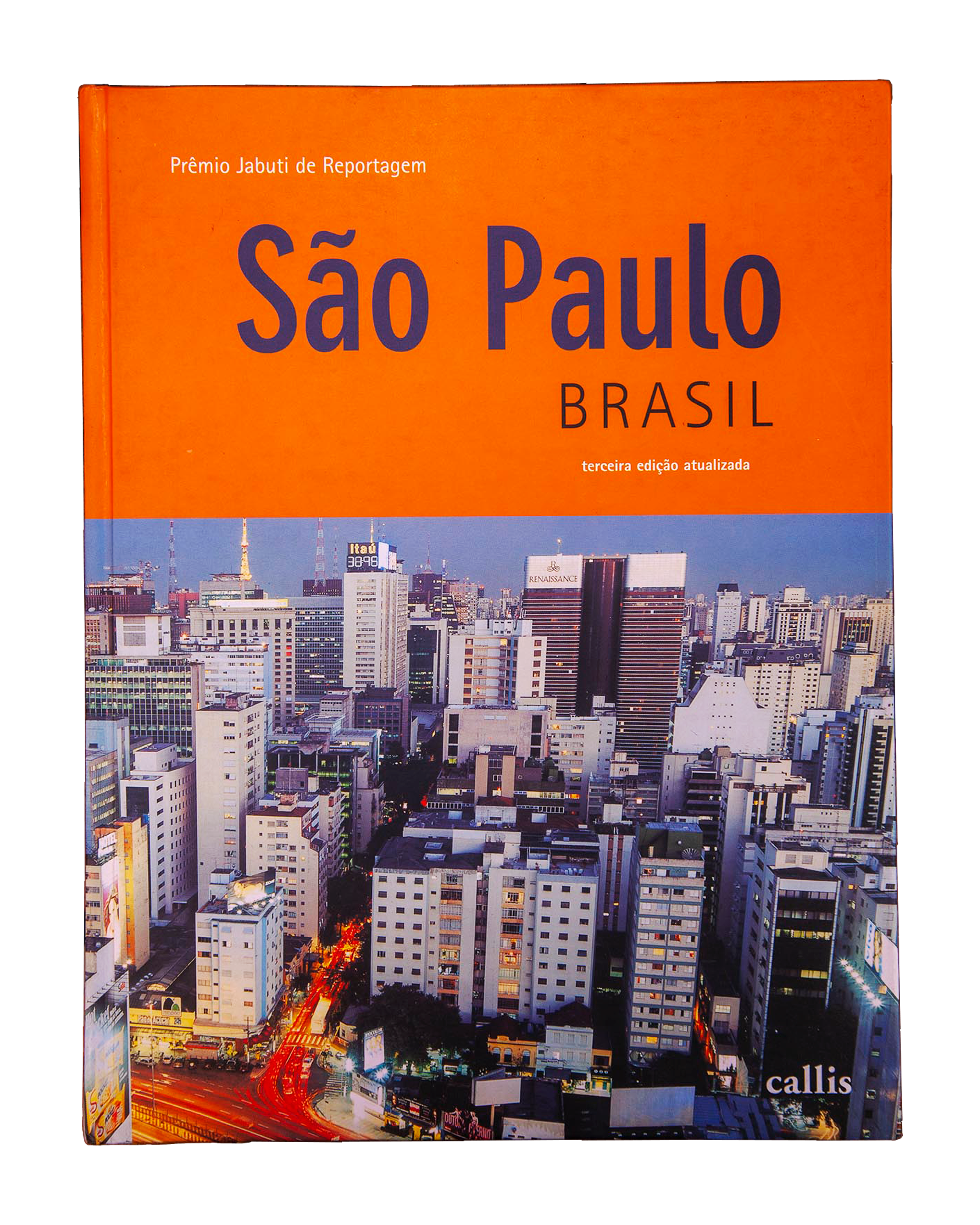 Callis Publishing Company, 1993
Winner of the Jabuti Prize under the "Reportagem" category in 1994.
The book is a large set of images and texts which makes up a dense portrait of a cosmopolitan metropolis. Comprised of a diverse series of architectural, economical and gastronomical landscapes, "São Paulo – Brazil" is an important record of an extremely plural city.
"In order to enter Brazil through the door of modernity one needs to land in São Paulo. An astonishing city that never fusses with change. Excited, restless, fast, São Paulo is irreversibly committed to the new."
Excerpt transcribed from the books introduction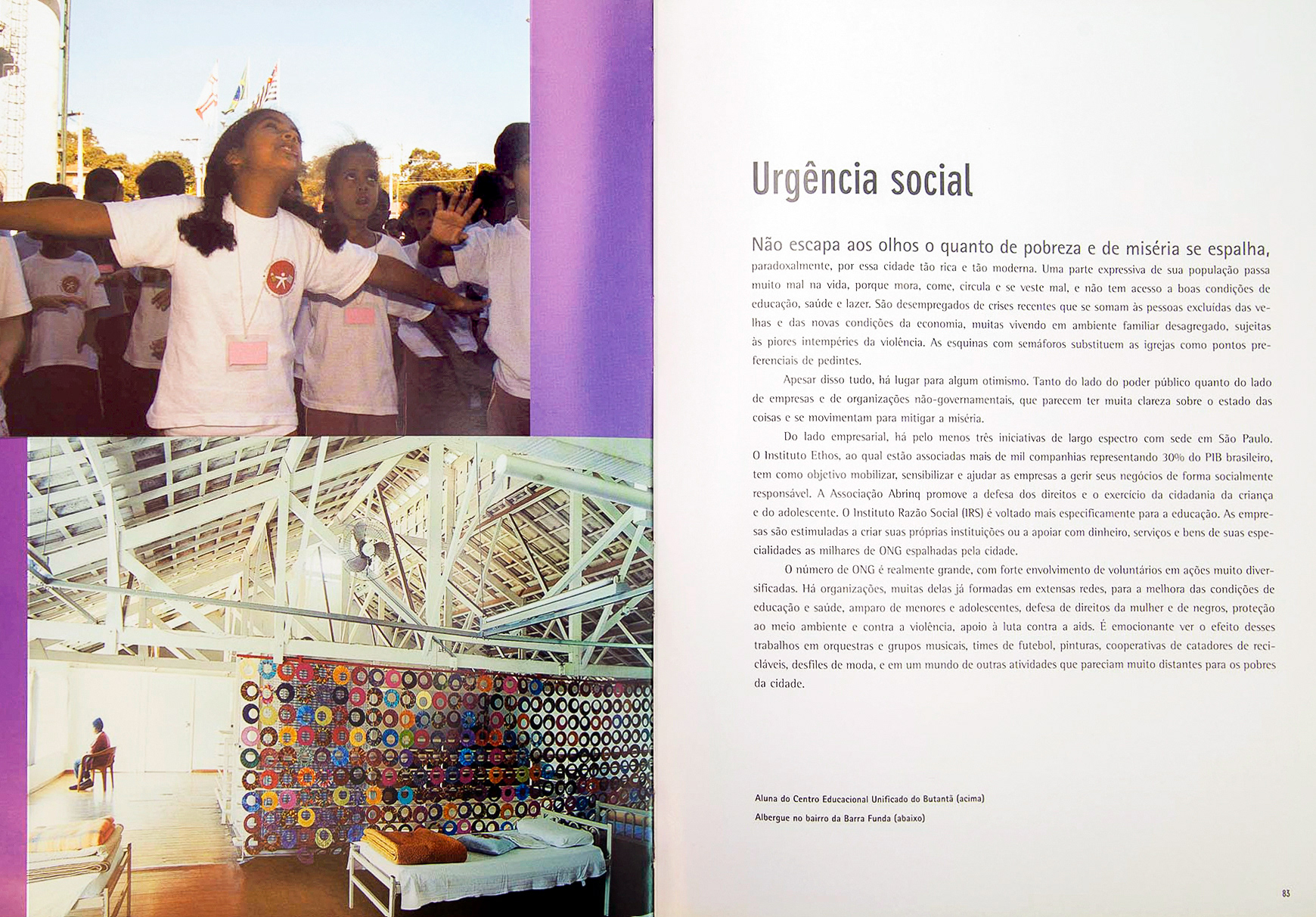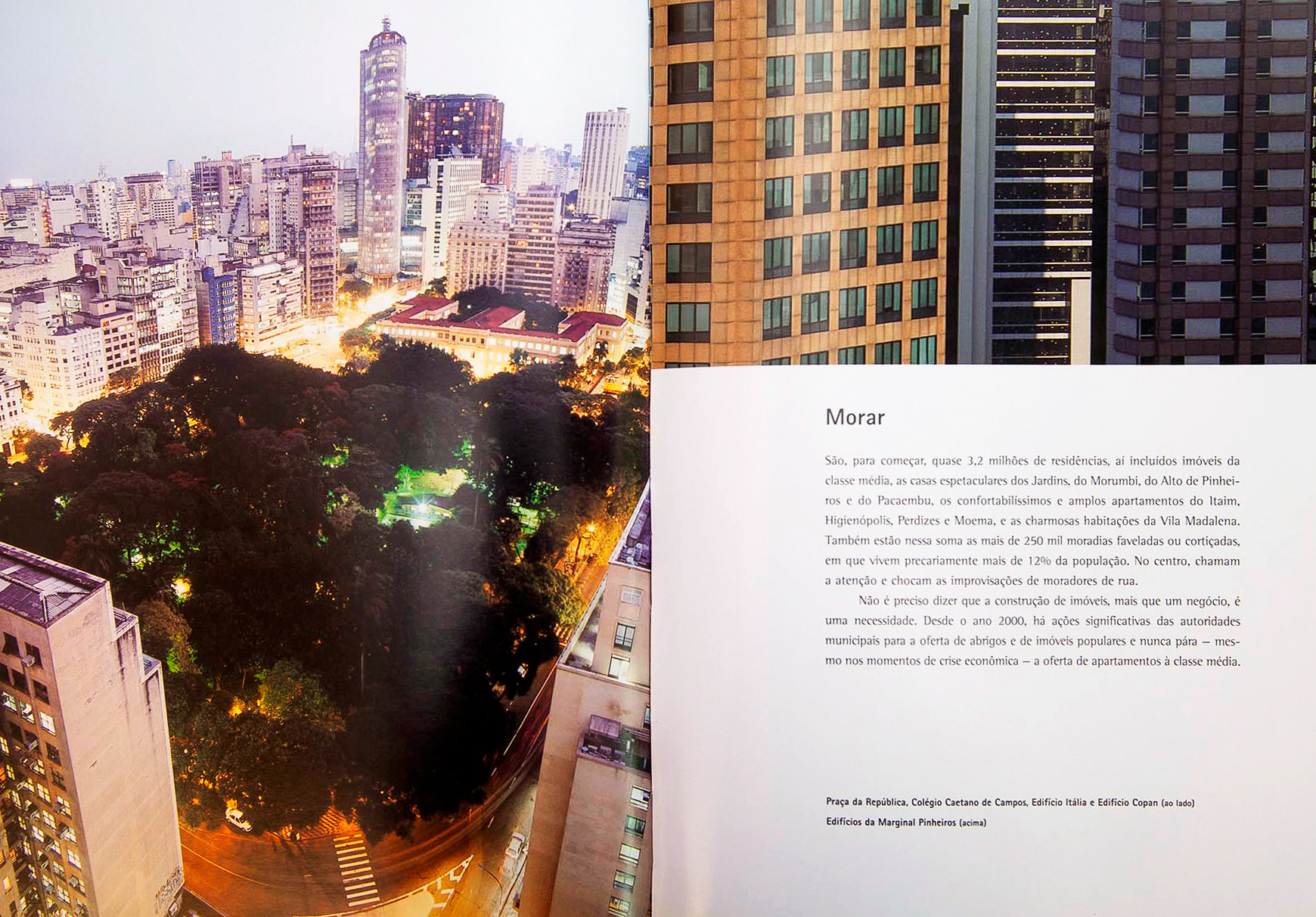 This book was made benefiting from the Lei de Incentivo à Cultura.