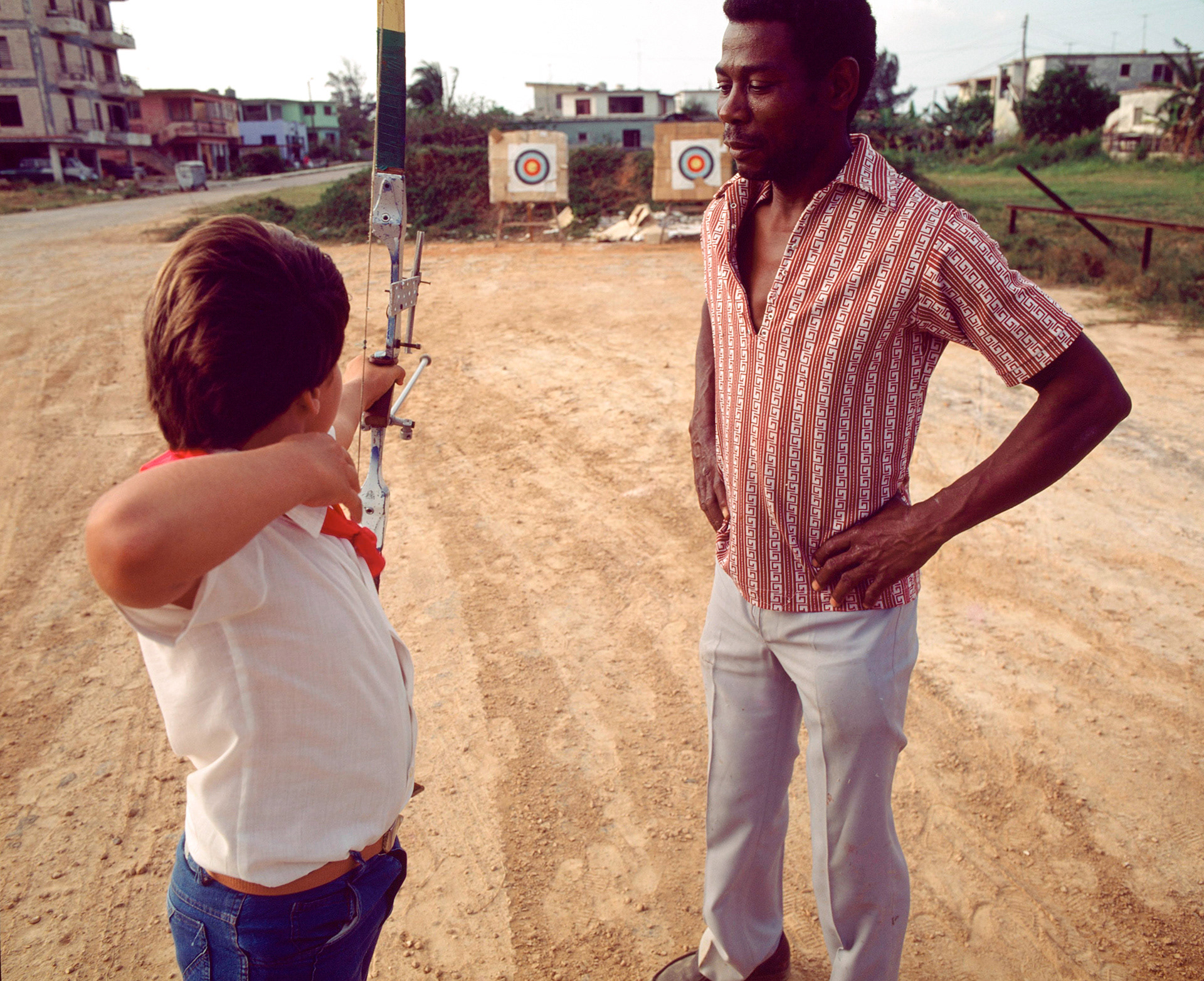 In the photos above: a b
oy practices bow and arrow under the guidance of his teacher, and
a commemorative
billboard celebrates the 33rd anniversary of the Cu
ban Revolution.
I travelled to Cuba for work in 1992. The Island had begun to open itself to international tourism in an attempt to aid its precarious economic scenario. The USSR, which provided financial support to the country already affected by the American

bloqueo

, had been dissolved in the previous year (1991). Without the help of the European soviets, Cubans lived under an intense economic crisis, many of them struggling to even provide food for their families.
Since I travelled for work reasons, I was under constant vigilance by the Cuban authorities (something that was part of everyday life in Havana). The moment when I was finally able to photograph my surroundings was on a Sunday, when I headed to the city and looked at it from the perspective and posture of a tourist, not of a photojournalist.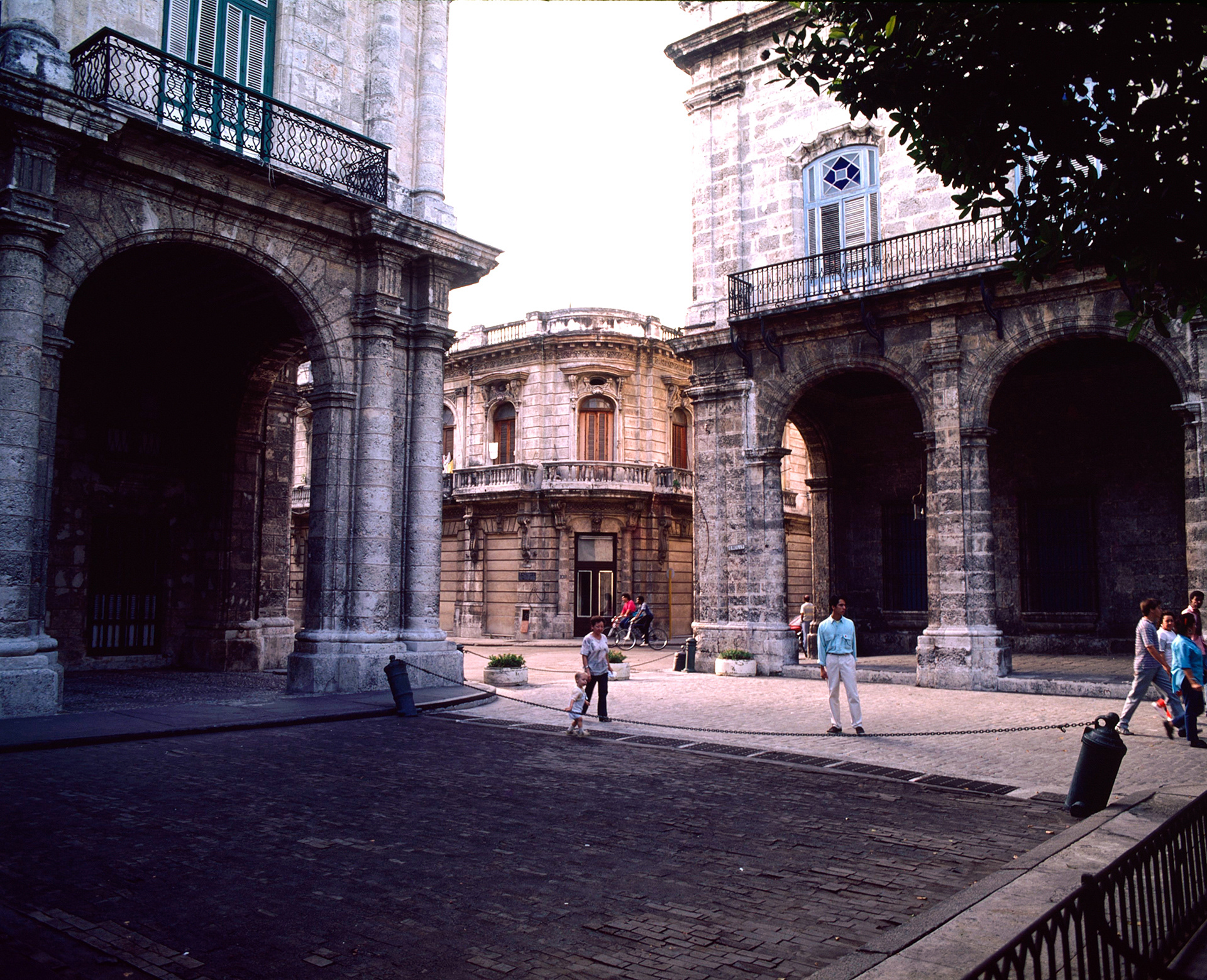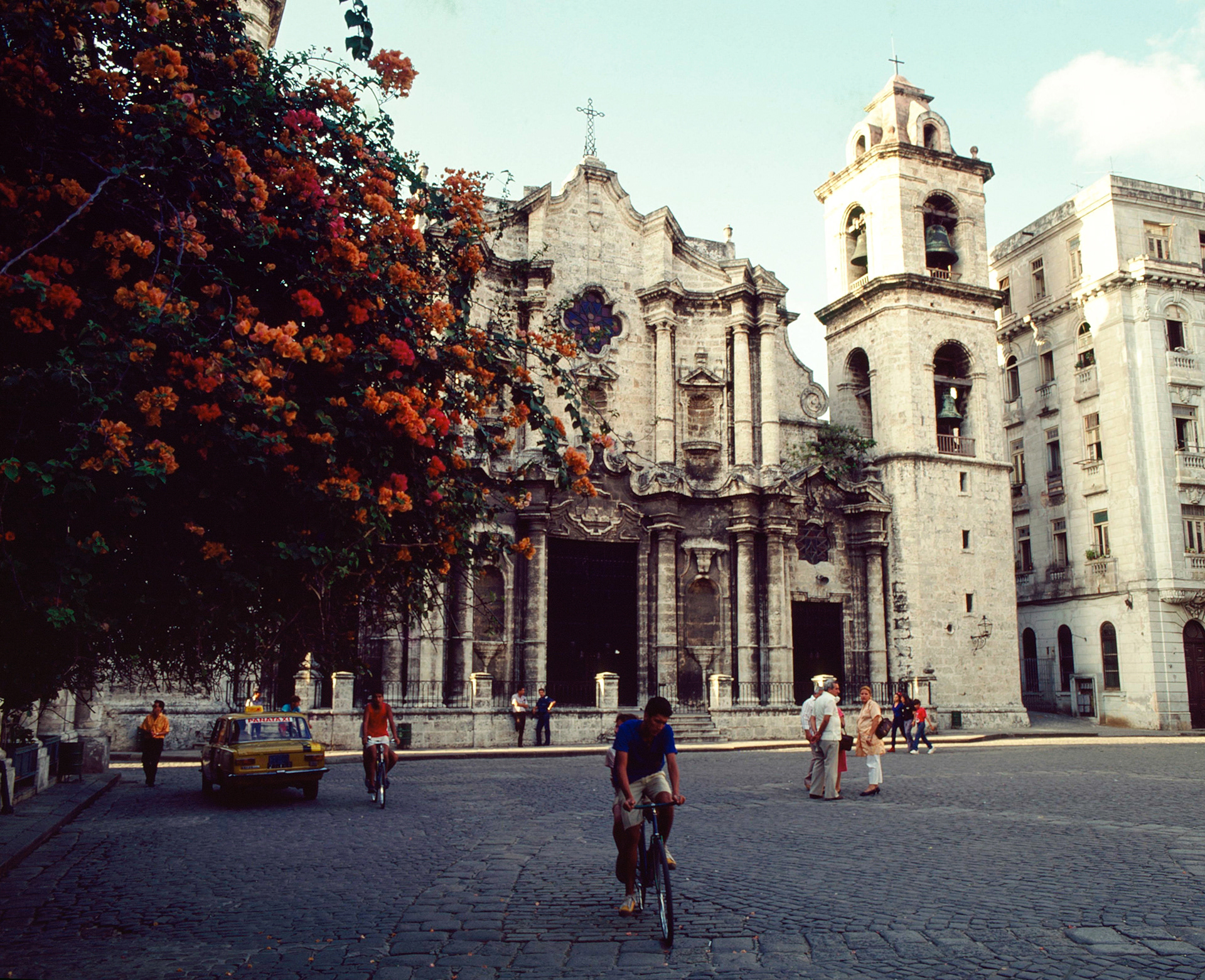 Passers and cyclists enjoy the

Havana Vieja

neighborhood in the morning. In the photos, one can note the traditional buildings in the historic center of the city.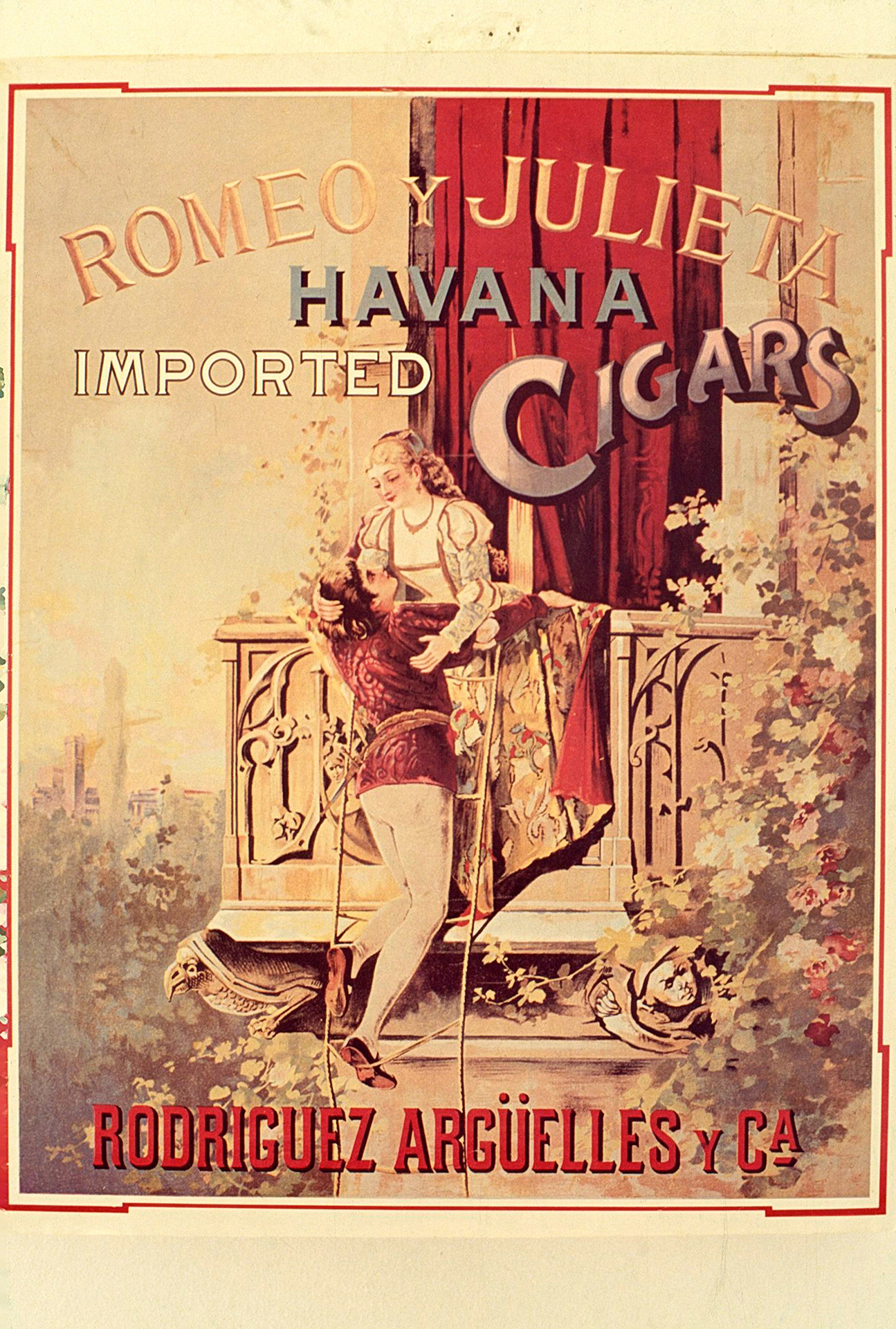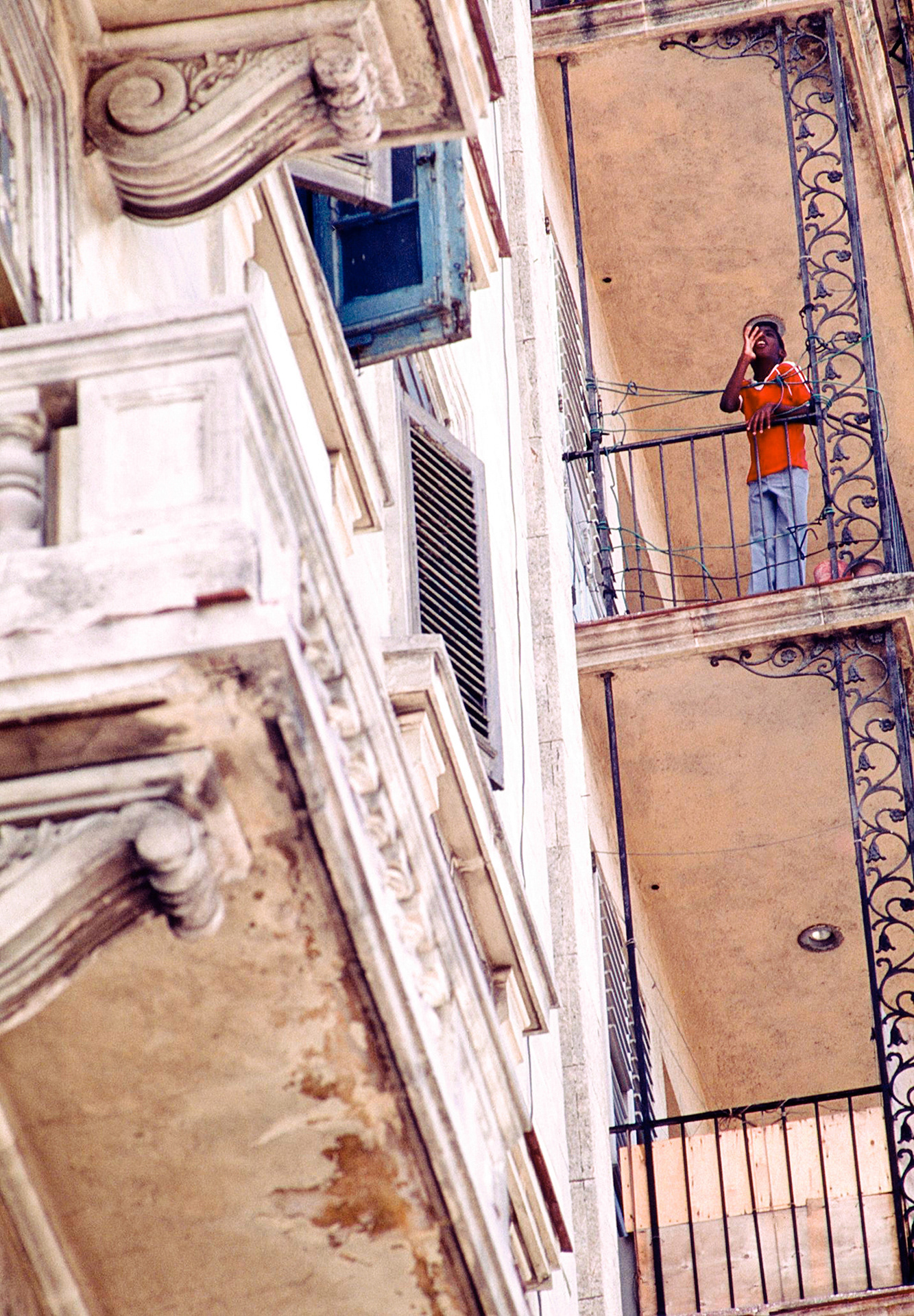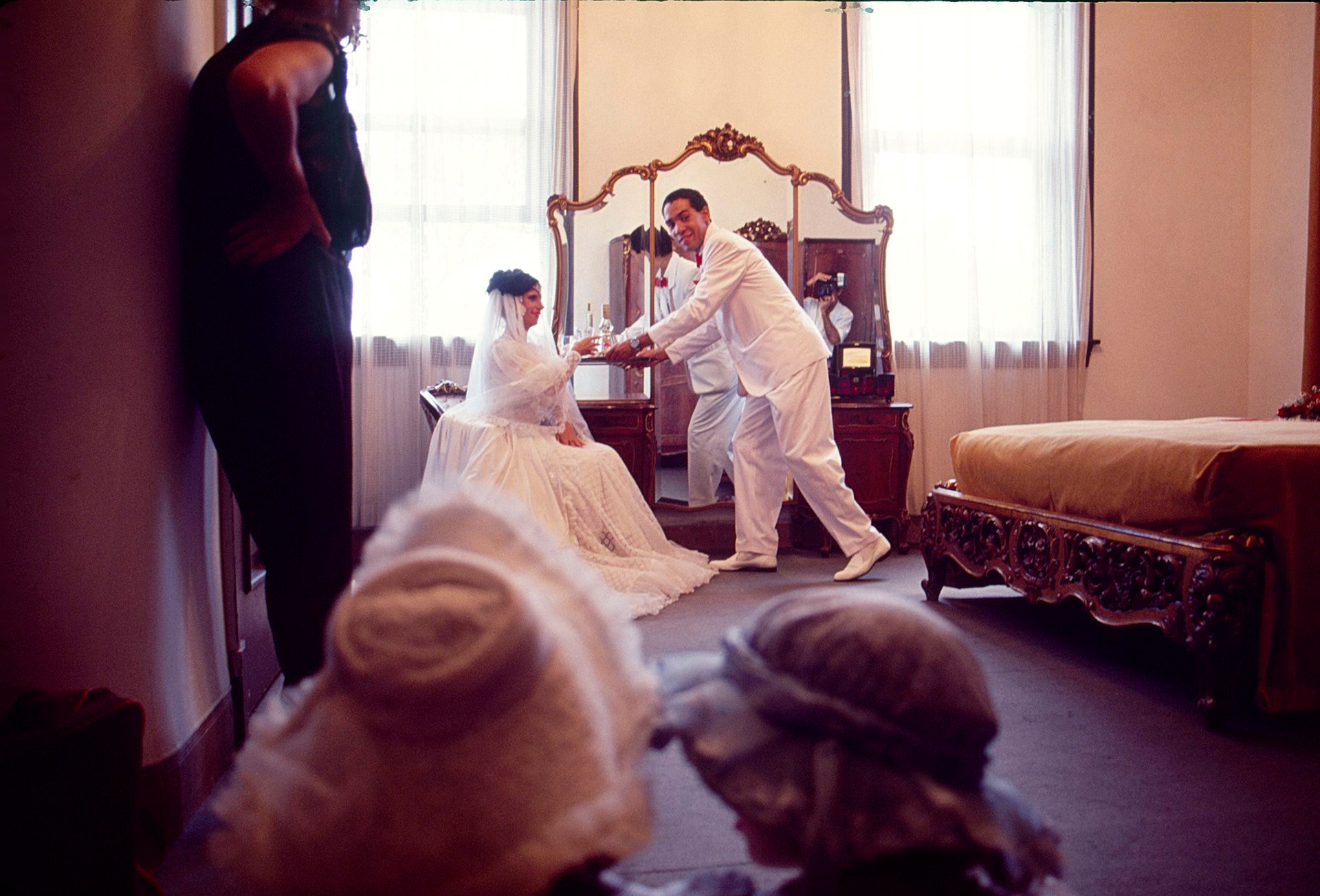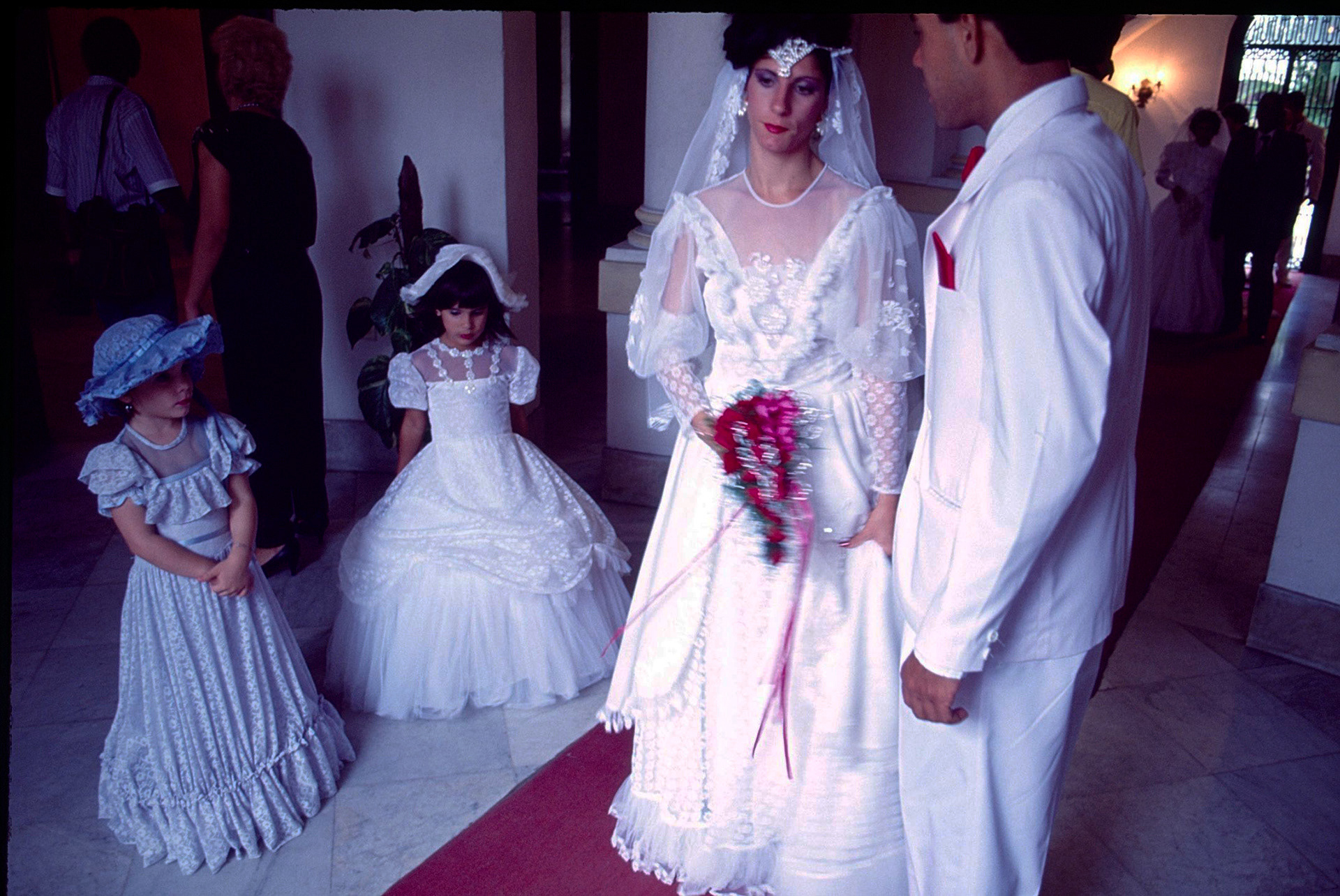 The
Palacio de los Matrimonios
is a Neo-Renaissance colonial architecture palace. Built in 1914 as a Casino, it was attended by the aristocracy of Havana before the Cuban Revolution.
Today, marriage ceremonies and photoshoots are held there. As one can see in the pictures it is normal for many couples to rent the building at once, and for several weddings to take place simultaneously in one afternoon.
The photo on the left depicts the production of tobacco, one of the important motors of the Cuban economy. To the right, a portrait of one of the workers in a tobacco manufacturer in Havana.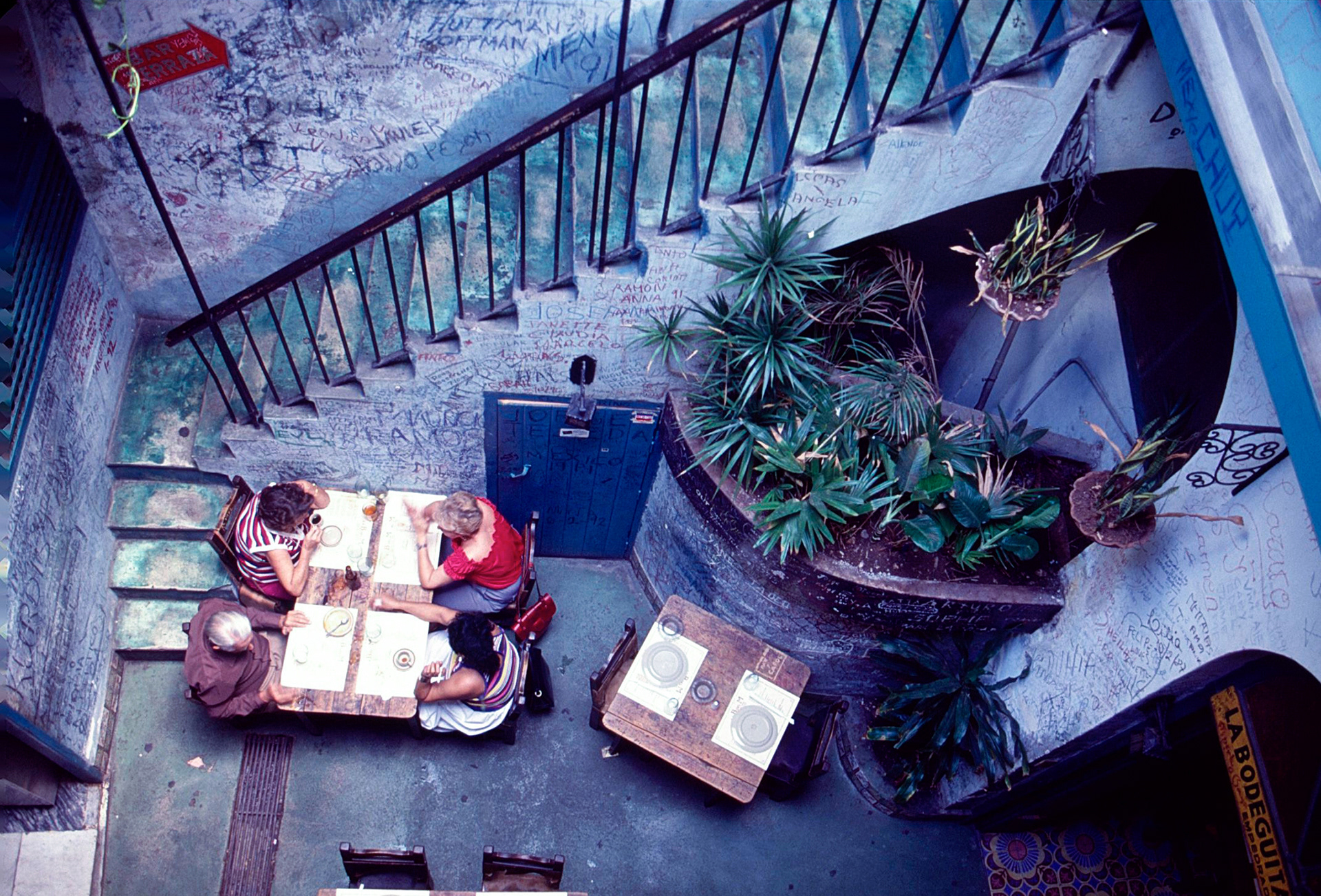 The two photos above show the counter and tables of 

La Bodeguita del Medio

, a famous Havana bar cherished by Ernst Hemingway. The

Bodeguita

is still visited by lots of tourists.
A busy afternoon at the

Plaza de la Catedral

, in

Havana Vieja.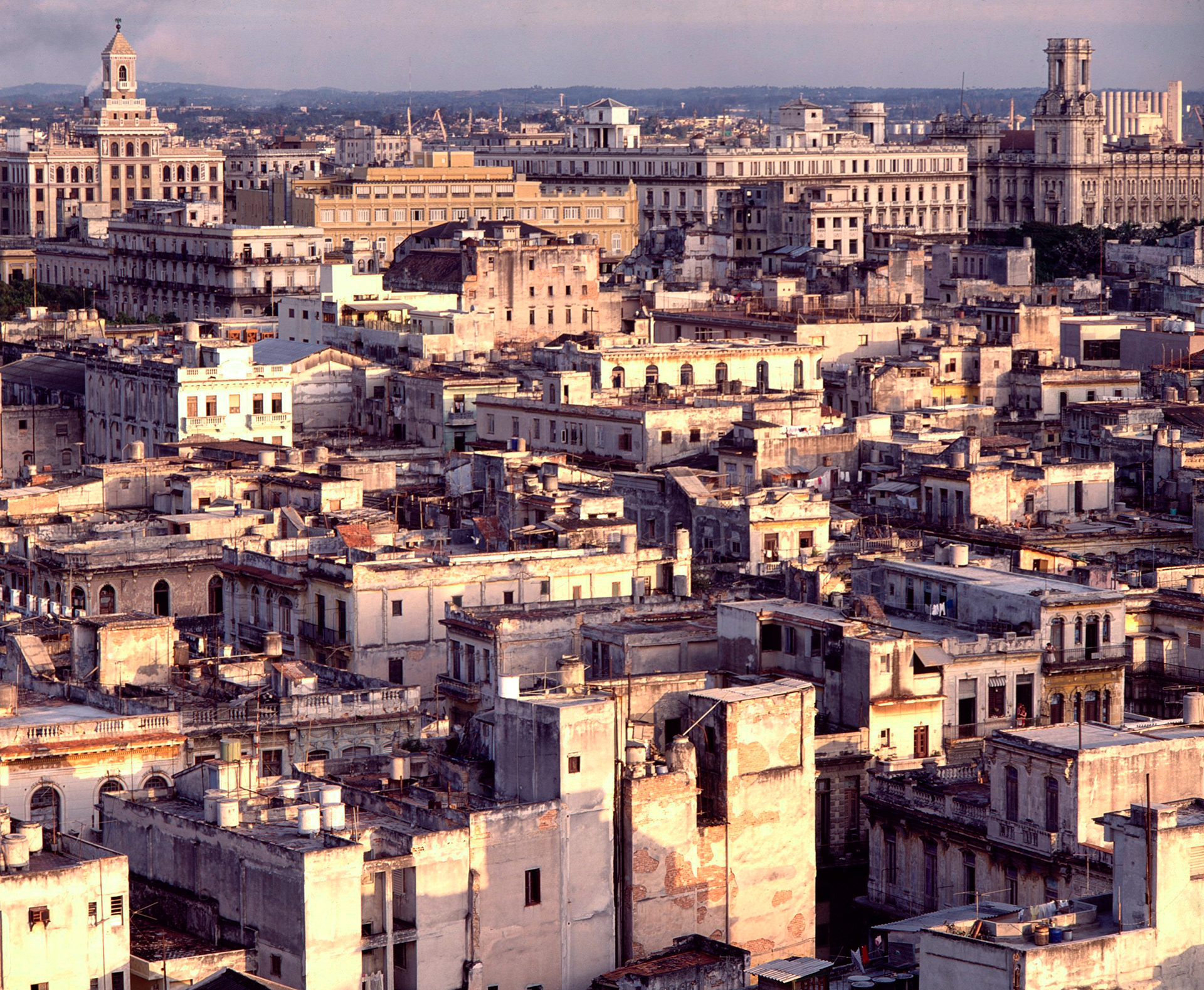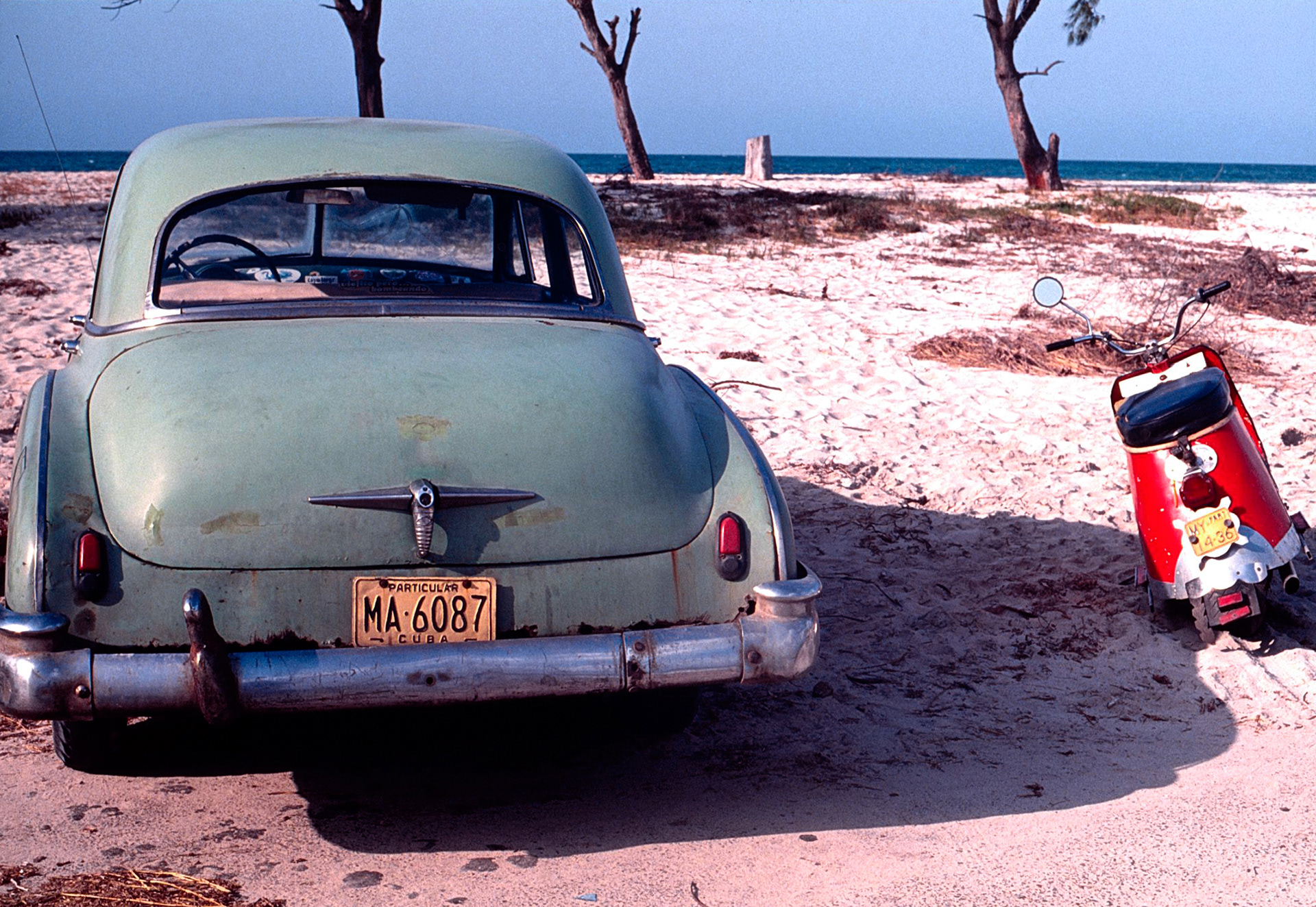 Havana's automobile fleet dates back to the first half of the 20th century: before the overthrow of Fulgêncio Batista and the installment of the Communist government by the Revolutionaries, Cuba was a major importer and one of the countries in Latin America with one of the highest rates of automobiles

per capita

. However, after the Revolution, the United States (an important figure in the game of Cuban imports) declared the blockade of the island, preventing new cars from reaching Cuba. The year of 1992 marked 33 years since the

bloqueo

(1959).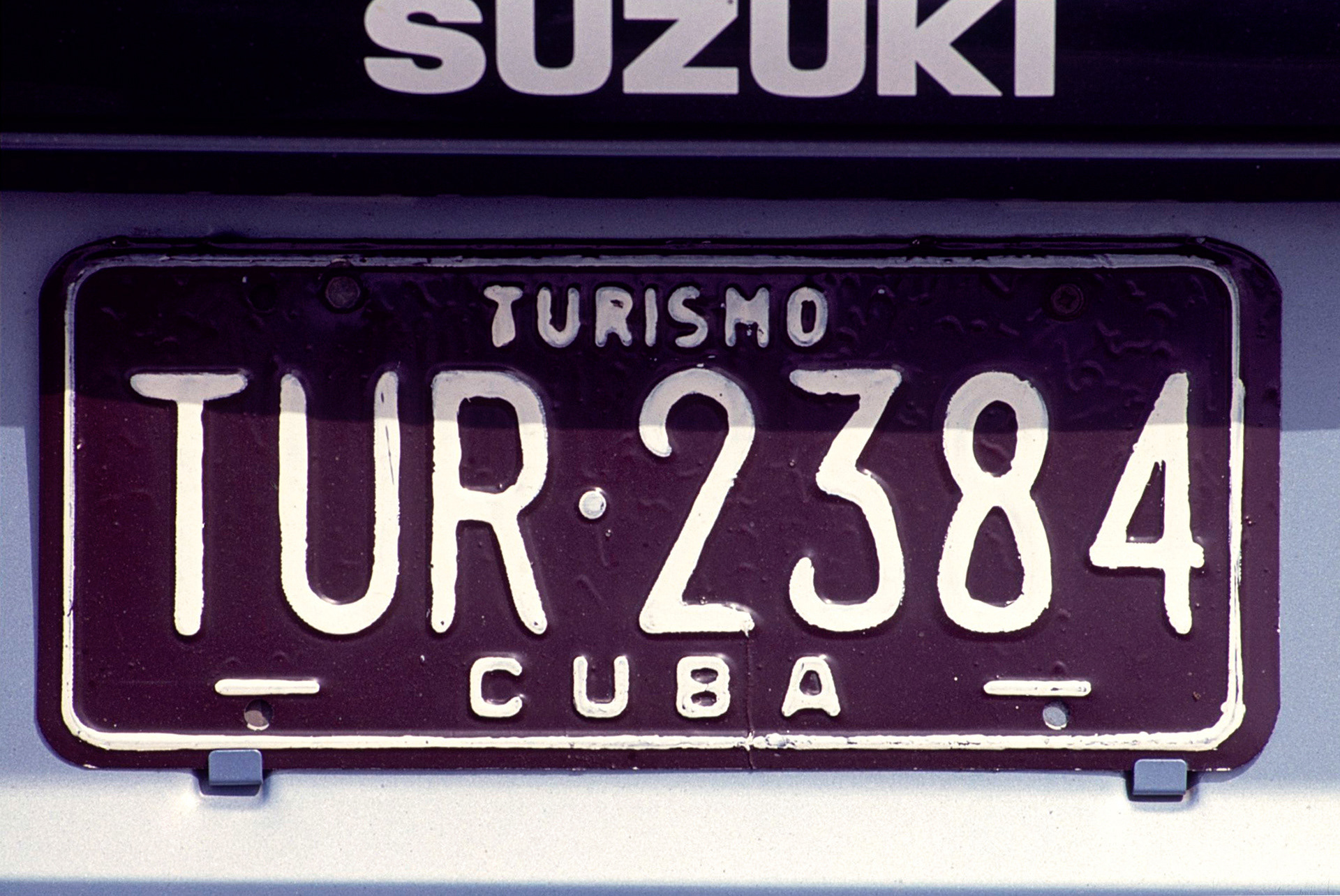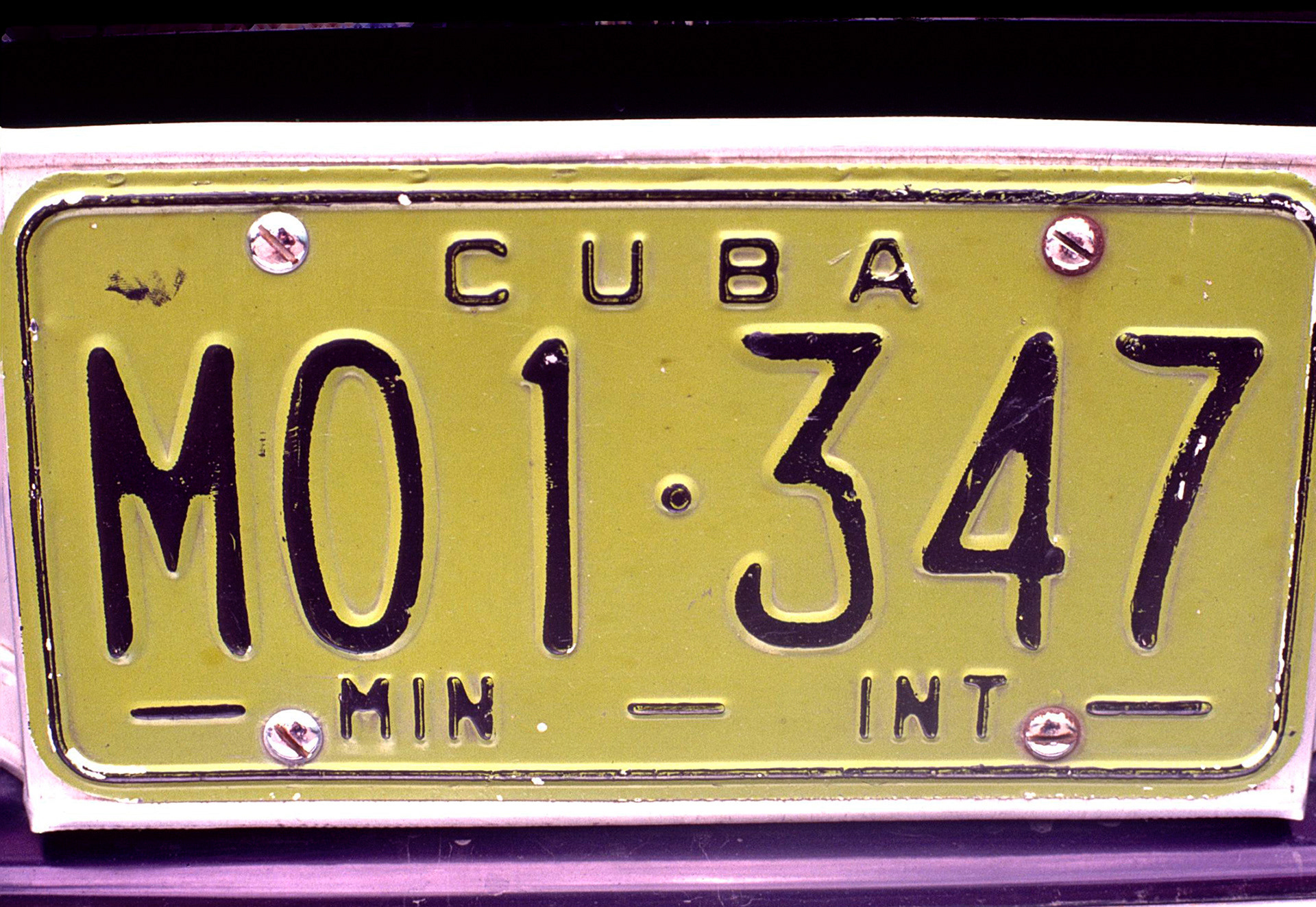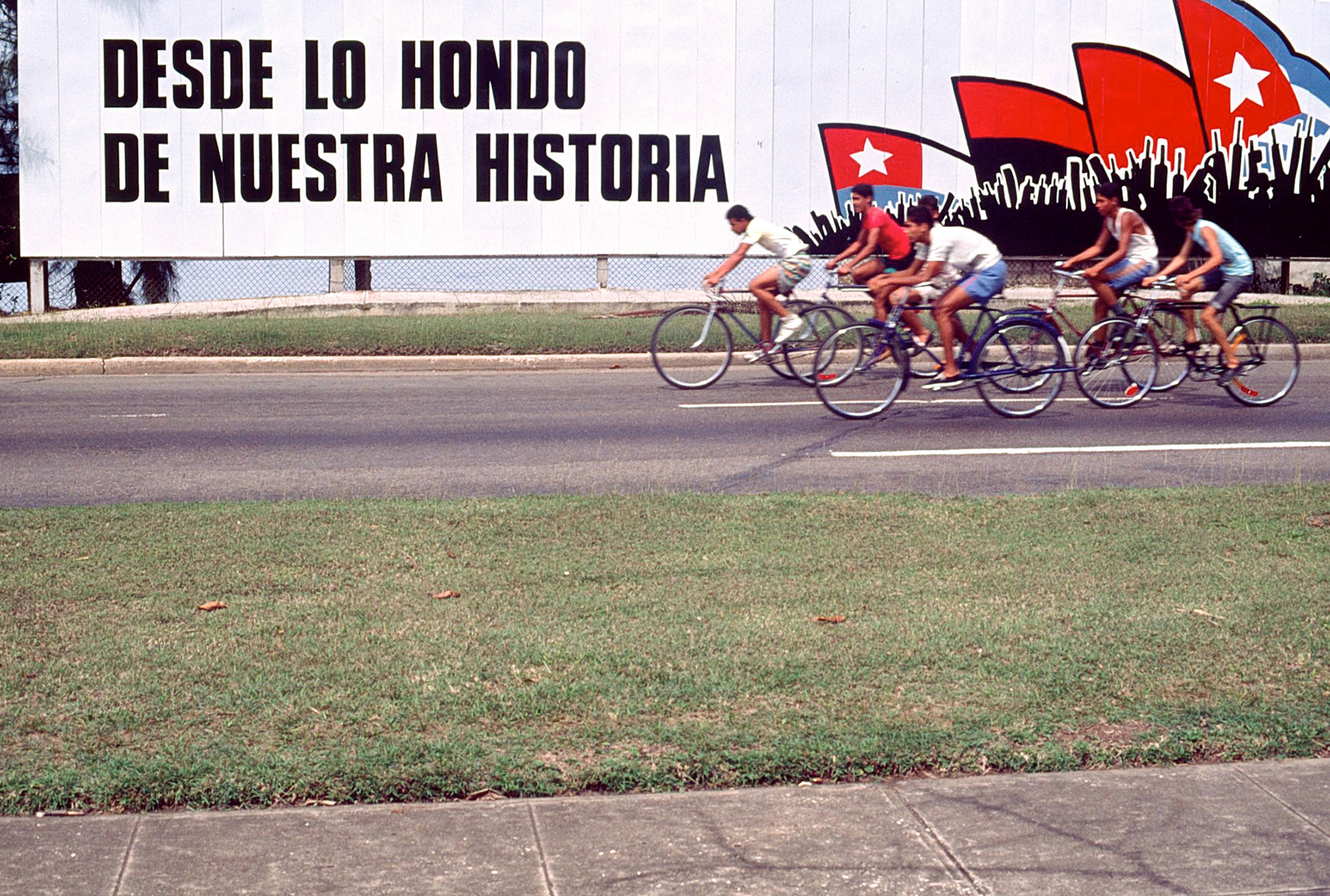 Billboards commemorating the Cuban Revolution and the victory of the Communist Party.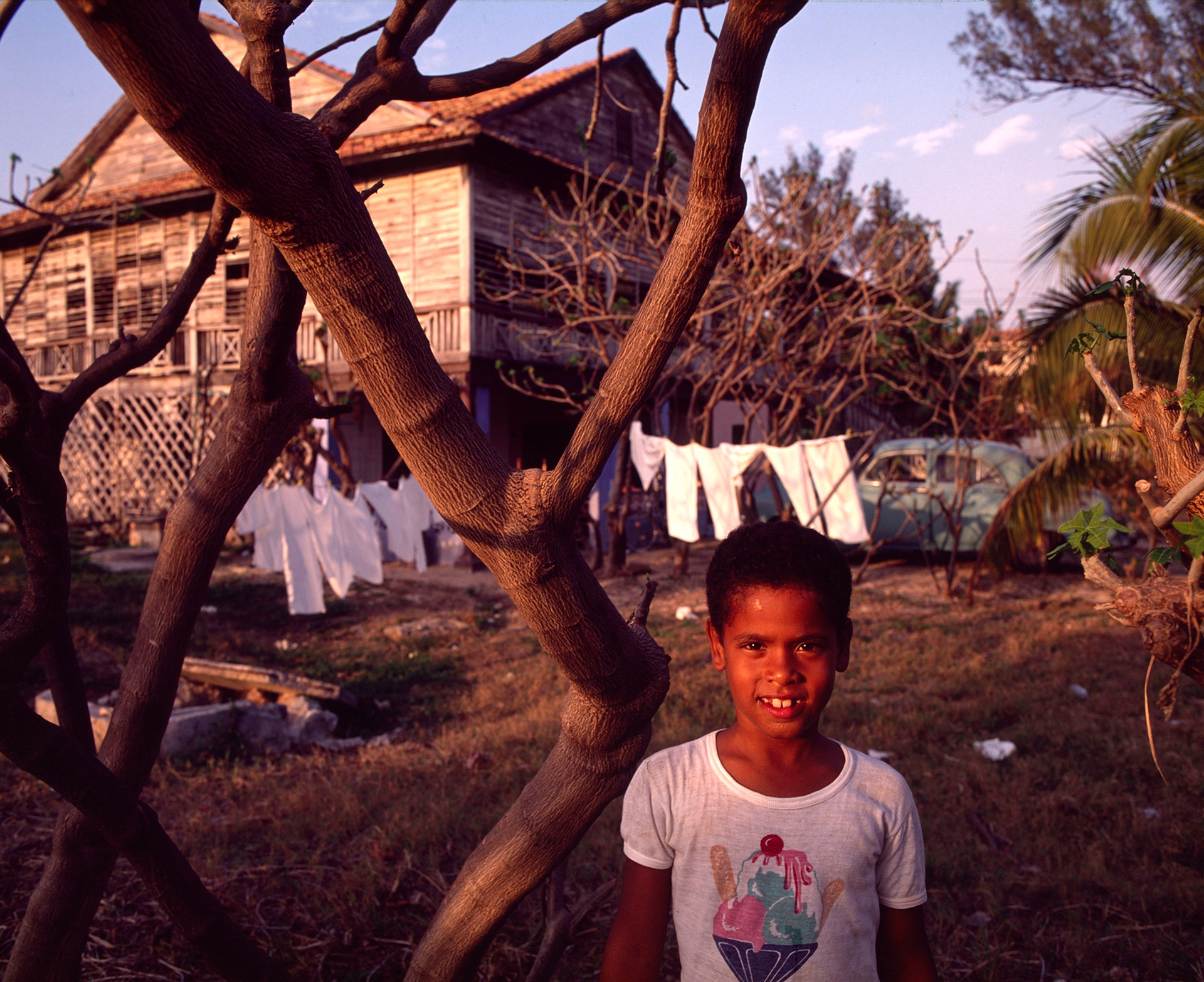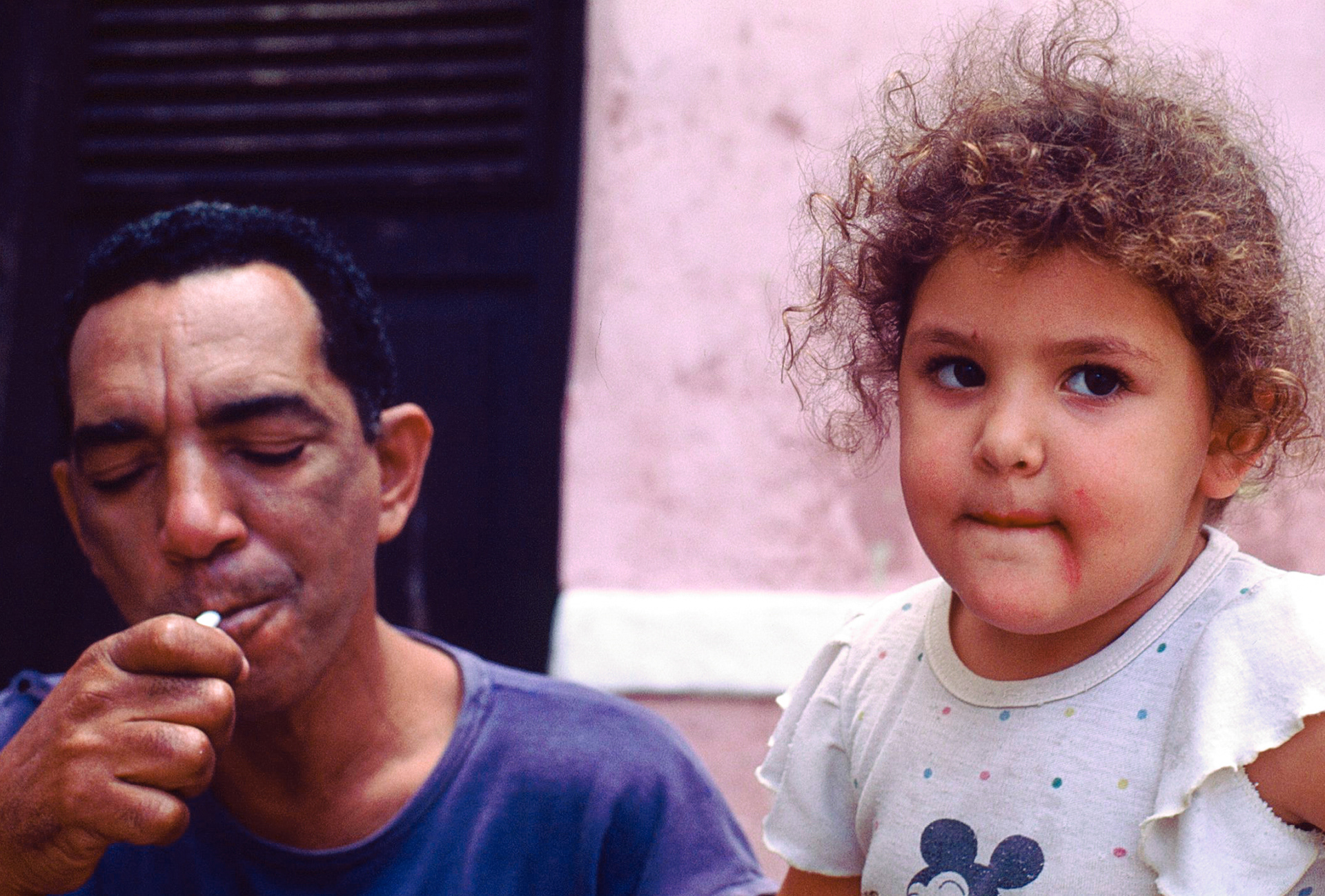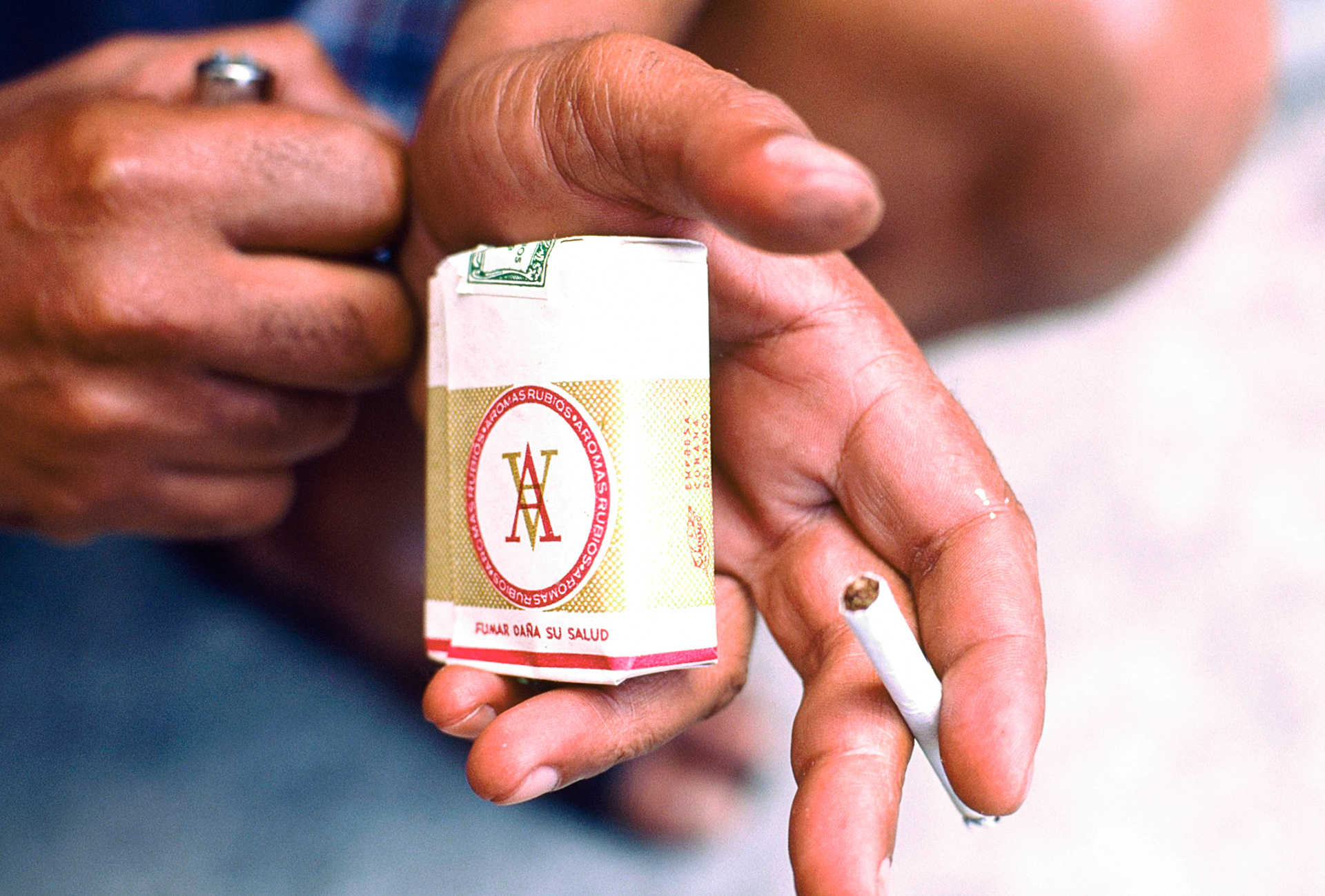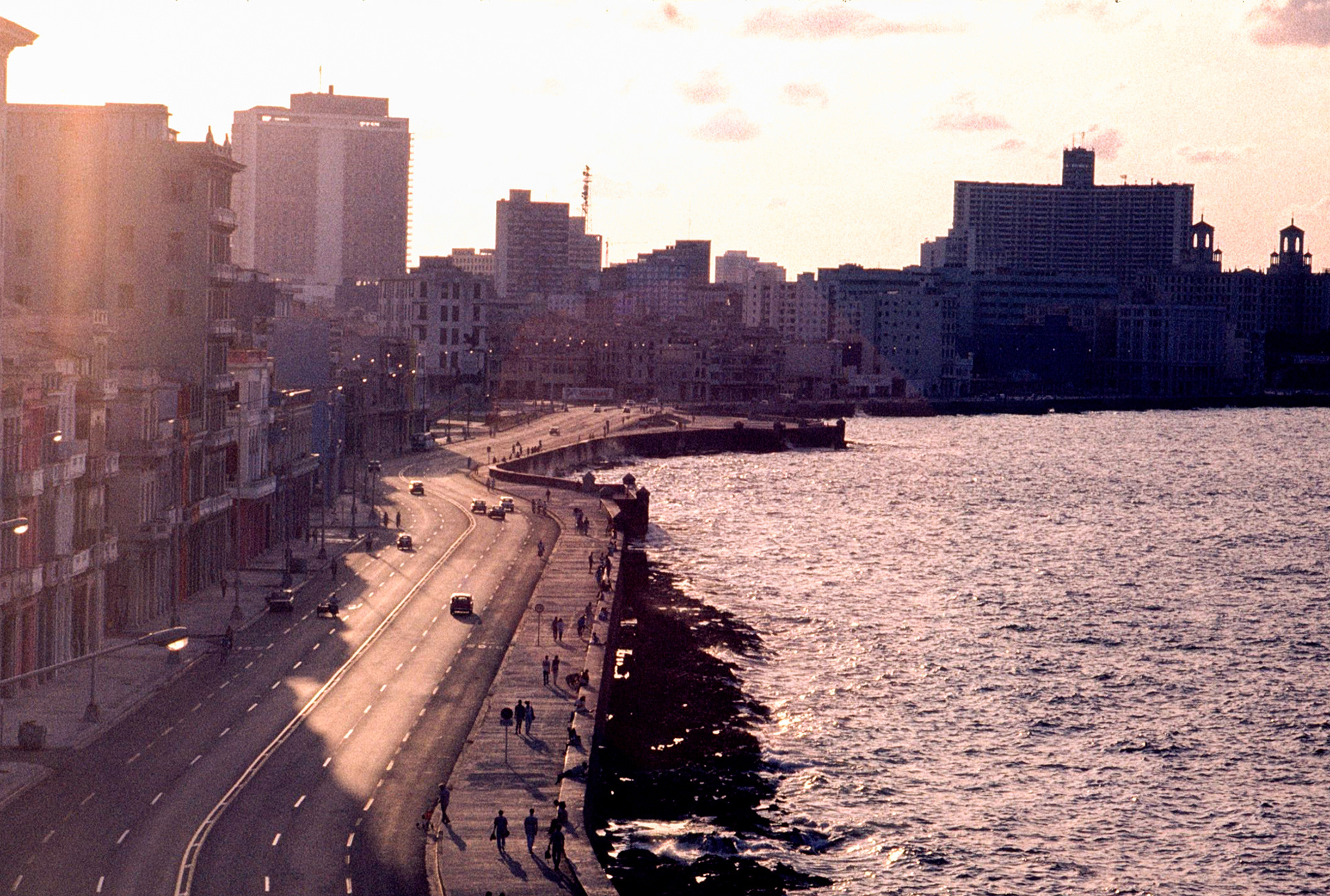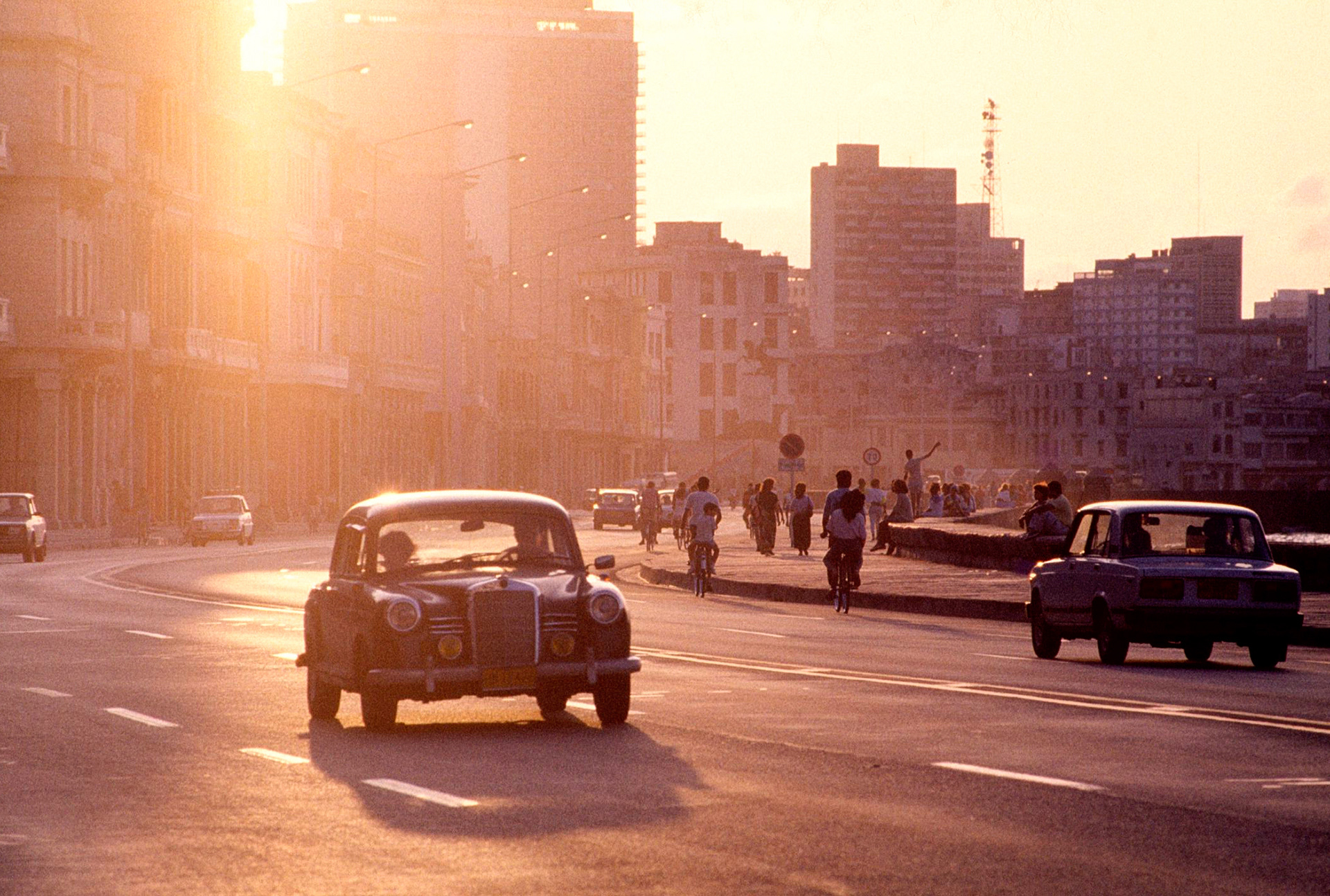 Traffic at sundo
wn at the
Malecón
, an 8
km highway which overlooks the coast of Havana.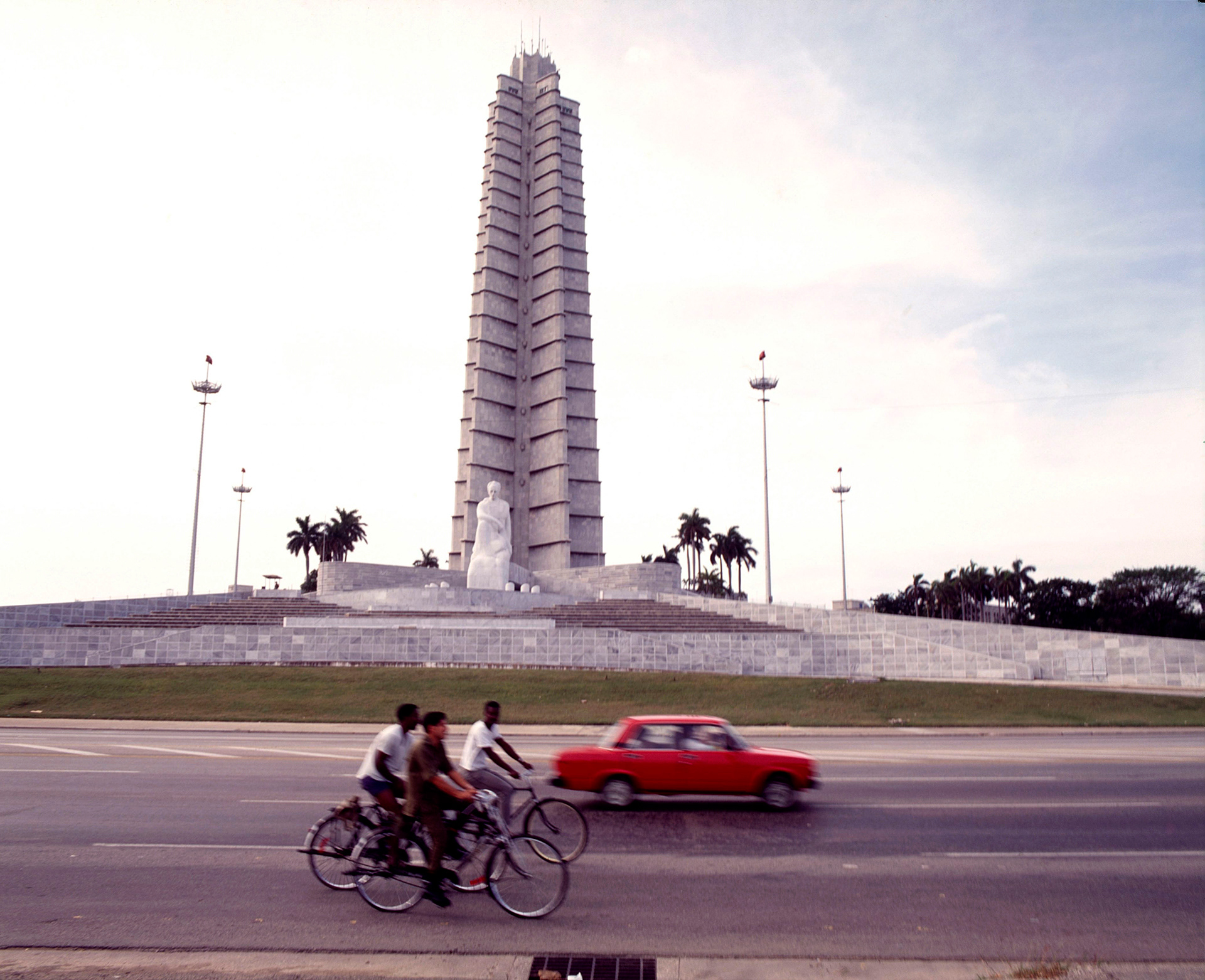 Bikes and cars pass by the José Martí Memorial, north of the

Plaza de la Revolución.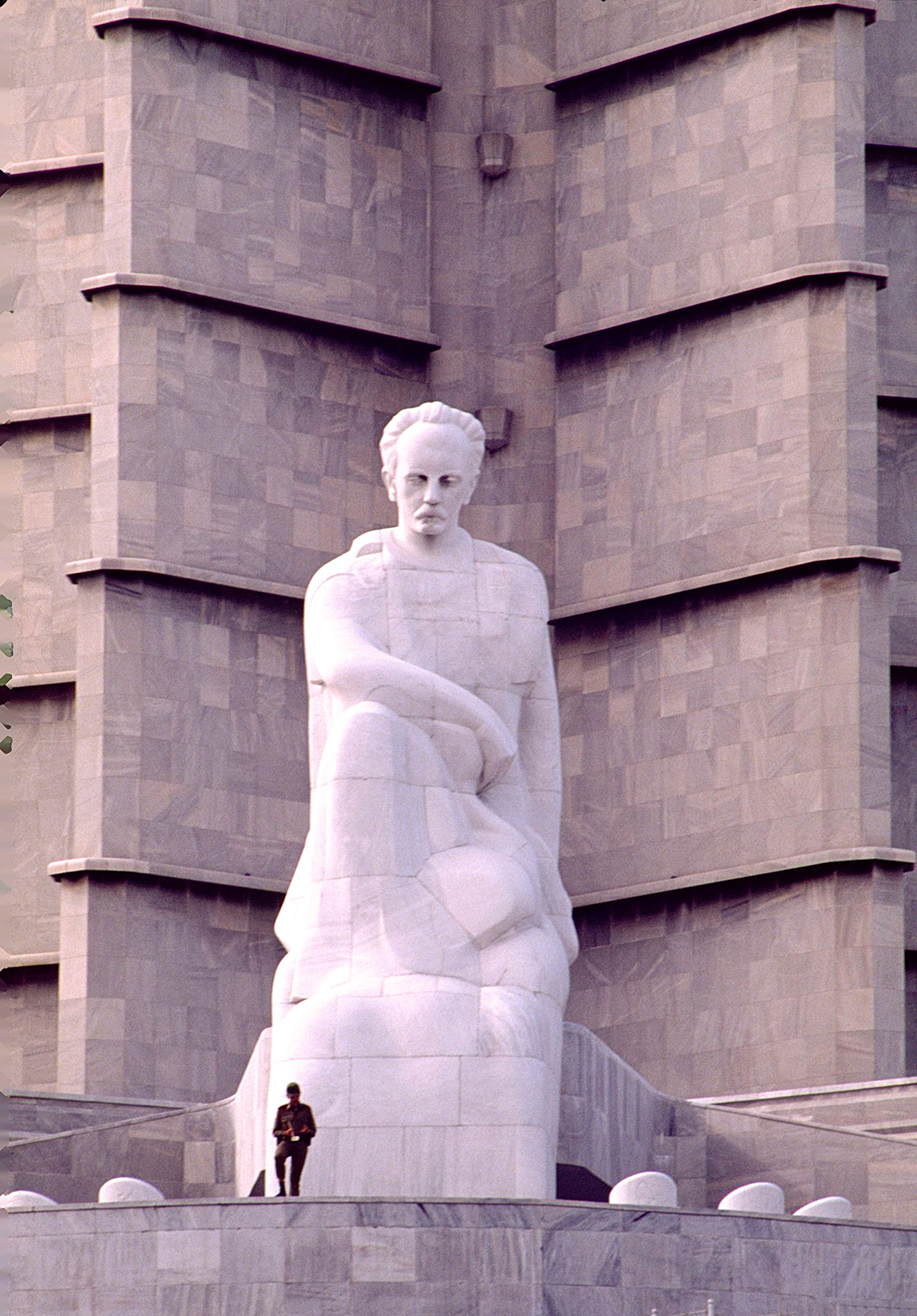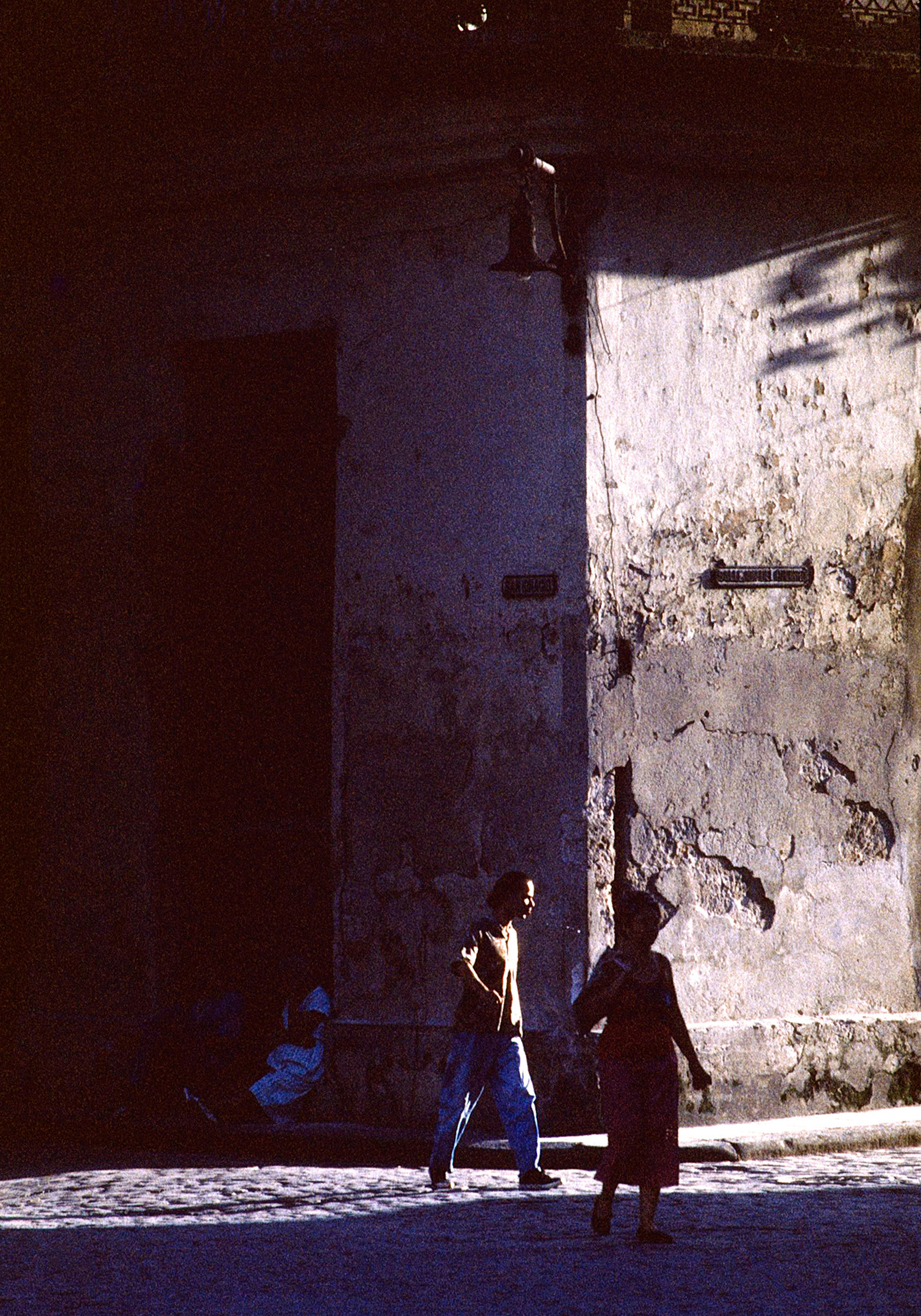 On the left, a soldier stands in front of the monument which pays homage to José Martí, (founder of the Cuban Revolutionary Party) located at the entrance of the José Martí Memorial. On the right, dusk in the streets of Havana.